http://blog.naver.com/korea_brand/10122960181
Red apple is very luscious enough to make everyone eager to have one bite. Perhaps it might be natural that the witch of the
Snow White and the Seven Dwarfs
chose the apple to fascinate the snow white.
(Picture: FlickrⓒMuffet)
Well, thanks to the technological development, we can see apples at any season of the year. There are some people who don't even remember which is the apple season. What do you think it is the season? The answer is "Autumn" that sunshine paints all the fields gold and apples red. Shall we go for some apples with family? Pick out the apples and enjoy the local attractions.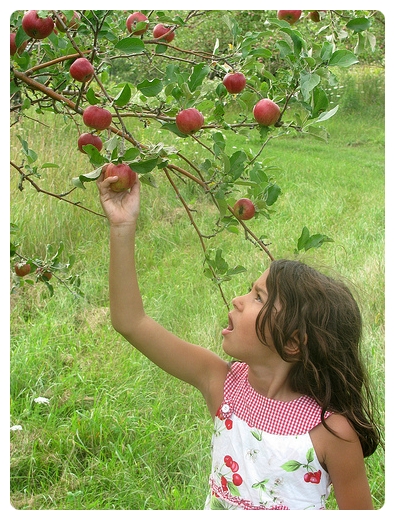 (Picture: Flickrⓒedenpictures)
By the way, did you know there is an event that let you pick those delicious apples? You can have hands on experience from the end of October near Mt.Sobaeck, Yeongju. You can buy the apples you pick at a discount, too. All the apples will be harvested by the early November, which means it's better to reserve the event as soon as possible. If you bring your children, they will learn the value of labor.
Moreover, Yeongju has more wonderful attractions to visit other than the apples. It has many cultural legacies around Mt.Sobaek such as Buseok temple, Sosu shrine, Seonbi village and Jukryoung old road. There are many things for families to do in Yeongju.
Especially, Buseok temple is one of ten greatest Buddhist temples in Korea. It has five national treasures and six national valuables including Murayangsujeon. You may want to lean on the pillar ofMurayangsujeon. There is another attraction called Sosu Seowon which is the first Confucius educational institutes named by the King. Many leaders of Joseon were the students of this Seowon. It has a lot of precious materials and documents as well.
Now, let's take a walk along the national treasures. It is the old road of Jukryoung which is 696 meters high from the sea level located between the second Younhwa peak and Dosol peak. The road was used for 2000 years but it was abandoned for tens of years because of the advancement of transportation system. However, the Yeongju city government restored the road of 2.5 kilometers from Hibangsastation to Jukryoung jumak in 1999. Take a walk along the old road and take a breath of forest with your family, looking at autumn foliage. Are you ready ?
Pick Munkyoung Apples and Enjoy festival!
Munkyung
is one of the best places for planting apples because the location and the climate are just perfect. Grown in the limestone soil of Mt.Sobaek, apples become very hard and sweet. Although the very wide daily temperature range, and the low temperature at night, plants control their own nutrients, so that they are very sweet, juicy, colorful and aromatic. In addition, Munkyeong apples are very popular for its wonderful climate, rich soil and clean natural environment.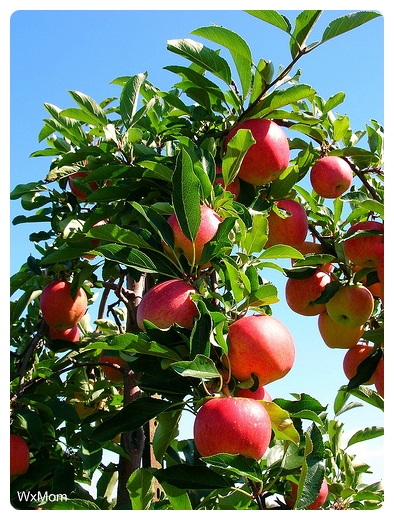 There will be an apple festival around Munkyeong provincial park until the end of month. The title of the event is "Munkyeong apple festival beloved by Snow White". It sounds like they already have all the delicious and pretty apples to fascinate us.
Once you enjoyed the Picking Apples program and festival, we strongly recommend you the trip toMunkyoung Sae Jae.
Munkyoung Sae Jae
is Jo Ryoung mountain ridge used for TV drama shooting spot. It is so steep that there is a word saying "Even birds cannot fly over the mountain". There are electric cars specially made for children and seniors, which shows the efforts of Munkyoung city government to clean the Mother Nature. Munkyoung Sae Jae Park provides tourists with various things to see. It's good to walk along the road of old time's national examination which was chosen as one of 100 beautiful roads in Korea. You can enjoy hiking barefoot there because yellow soil starts from entrance gate to the peak. Children are likely to smile with tickling the soles of their feet. Moreover, there are many other things to enjoy such as a tower of wish, old tavern, and waterfalls. Munkyoung has something that your family would love.
Pick Yesan Apples and Enjoy Festival!
Grown first in 1923, Yesan apples have been well known for hardness and juice produced by the fall sunshine and daily temperature range in rich soil. A variety of apples such as Shinano sweet and Fujiare grown in Yesan. Apple pick-out is available from late September to middle of November. Yesanapple pick-out program attracts many people because it is major producer and located near Seoul metropolitan area.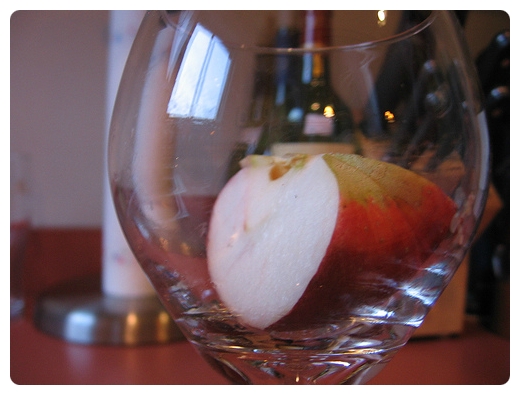 (Picture: FlickrⓒBryan Maleszyk)
Plus, the Apple Wine festival is held in early November every year. Can you imagine the taste of apple wine? I'll tell you one thing. Yesan apples are very fresh. You can make it on your own and taste it, too.
Why don't you refresh yourself in nature forest and pick out some apples in Yesan? Opened in 2007,Bongsusan natural forest has a variety of accommodation for rest. Natural and artificial forests are harmonizing together and many wild life species are existing. Besides, beautiful scenery with Yedangresevior will attracts your mind.
The Hiking course in forest is various from one hour to three-hour course. Hiking course is not tough so it is easy to walk on. You can smell the pine trees with the forest bathing. There are many amusement sites such as houses, children's park, square and the hand-on hall. These are the rest places for families and group tourists. In addition, tourist can travel Deoksan spa, Sudeok temple,Chungeui temple and a house of Kim Jeong Hee near the forest. What a travel!
(Picture: FlickrⓒAdam E. Cole)
Take a fresh air, have a delicious food and experience a variety of culture on this coming weekend.