Walking boom in Korea is still hot since the Olle first drew the attention. Once a pretty road is discovered, people get busy in trimming and naming it. There are various roads such as Dulle, Olle, and Nadul. Courses limited to Mt. Jiri and Mt. Bukhan are diversifying to fortress roadside and yellow soil road on barefoot.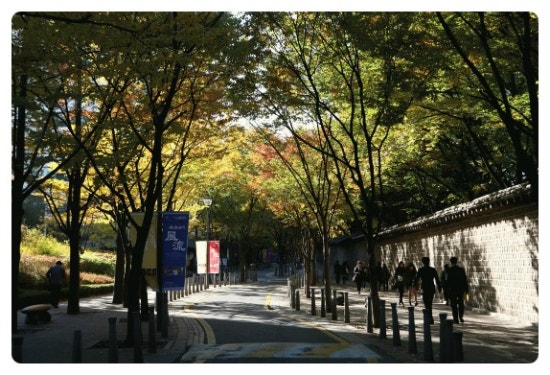 (Source: Korea Tourism Organization)
There are some nice road to walk on such as Shinsadong Garosu, Jeongdong, and Samchungdong. However there is a road which is not discovered by many. It is Saemun road. From History museum, Doneuimun to Ganghwamun, you are actually walking on Seoul's history. Shall we walk?
Walk on Seoul: Saemun Road
Saemun is very well-known as "museum" road. It is 1.1 km long from the site of Doneuimun to Ganghwamun. When you walk down the most "Seoulish" road, you will feel what it's like Seoul. Let's take a step to the historic sites.
Saemun road starts at Seodaemun which is one of four big gates built during the King Teajo's period. It was called Doneuimun at that time. However it was closed down due to Pungsu theory. Instead, Seojeonmun was built in the south of Gyeonghee palace. Seojeonmun was also dismantled when fortress was newly built and new gate was stood near Seodaemun. It was named Doneuimun.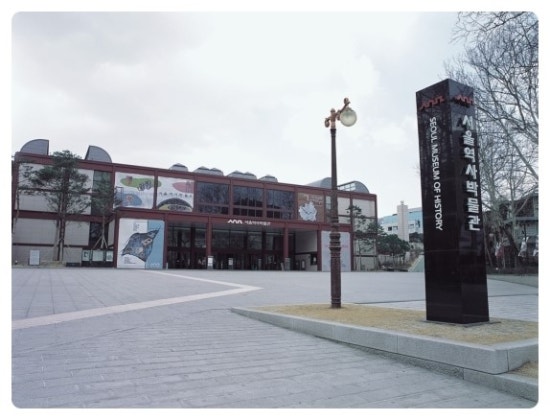 (Source: Korea Tourism Organization)
While Korea was under the Japanese rule, Japanese government destructed Seodaemun for "so-called" city planning. They called the inside of Seodaemun as Saemunbak and outside as Saemundong and Saemunan. These names were changed into Seodaemun after independence. Once again, a new name "Saemunan" was given in 2007. However, the road we are walking on is both inside and outside of Saemun road, so the road was named as Saemun rather than Saemun'an', which means 'inside'.
There are Chungdong road, Gyeonghui palace road and Naesusa road in both side of Saemun road. Saemun road is large and Chungdong road and Gyeongheui palace road are middle size. You may feel antique style of Saemun road which embraces ancient times and modern times of Seoul city.
History Museum tour on Saemungil Road
There are various museums on Saemun road such as Seoul History museum, Police Museum, Salvage army history museum, Agriculture Museum, Apenzeller Memorial Museum, Saemunan church history hall and newspaper museum. Museums are located in the road between Seoul history museum and Deoksu palace. Let's share Seoul history and have fun together!
When you get into the center of Saemun road, you will meet a tram which probably ran once upon a time in Seoul. There is Seoul History museum nearby. The museum displays history, culture and landscape from Joseon dynasty up to now. It has a variety of sources and remains of Seoul. The museum officials study, research, collect and preserve the things of Seoul. They provide many programs to help people understand Seoul even better.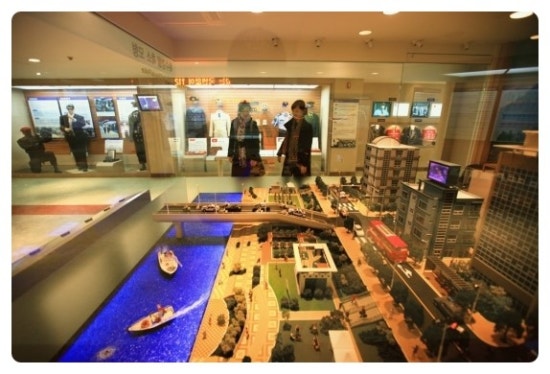 (Source: Korea Tourism Organization)
Let's go to Police museum which has a new concept that visitors would have a chance to be the police. The museum provides visitors with exhibition and events of cultural education.
You will meet Agriculture museum which is firstly built and specialized agriculture museum in Korea. It has more than five thousand sources which were collected over two decades. Two thousand sources are on display. Nonghyup Central Association made the museum to preserve a great deal of agricultural heritage.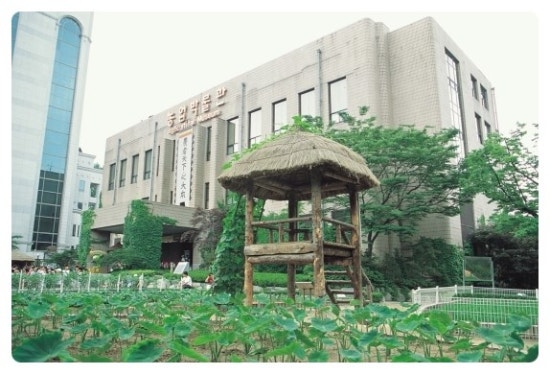 (Source: Korea Tourism Organization)
Now, let's move to Jungmyeongjeon. Jungmyeongjeon, which means the "light lasts forever", was built in 1901 as the royal library. It is the first western style structured architecture which was built when Deoksu palace played a role of Gyeongun palace. It was rent to a foreigner in 1915 and used as Seoul Union until 1960s. It was owned by many different persons but finally sold to Cultural Heritage Administrative. Currently it belongs to Deoksu palace since February 2007.
Let's go to Apenzeller Memorial Museum. When you go up the hill from Jeongdong Jaeil church to the south, you will find a three-story red brick building, Baejae school. It is small but overwhelming indeed. Baejae school is the first modern education institution in Korea. Baejae was named by King Gojong. It is the only building that still remained, except Deoksu palace. As it is the first "modern" and "private" school, it has lots of sources on education history and modern history of the area. You can experience education history of Korea.
Another Way to the Saemungil Museum Tour
Leaving Seoul history museum, you'll arrive at History museum of Salvage Army. The museum was one of ten western style buildings in 1920s and located in headquarter of salvage army. There are many sources on Christianity including their mission work. In addition, you can see the office of early age and have a glimpse of life of salvage army in 1930s. The museum displays old documents and bibles used in early age of salvage army.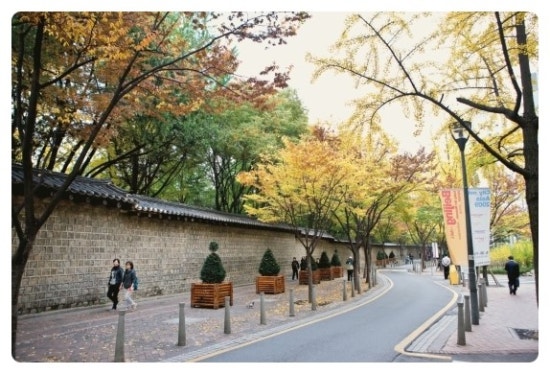 (Source: Yonhap News)
Let's go to History museum of Saemunan church. The church was first built as a Presbyterian church in 1887 by evangelist Underwood. He had a praying service regularly at his home and later on it became a church. Unlike churches at that time, his church baptized Korean and appointed church elders. It was truly Korean church so Saemunan church is called a mother of Korean church. Church's history museum was open in 2003 with a great deal of sources about church. A thousand sources consist of documents, photos and remains. 390 sources are on display in museum. Guinness book of records tell that Saemunan church is the first organized church of Korea. The church is not only meaningful to Christians but also valuable to everyone as cultural heritage of Korea because it affected society of modern age in Korea.
Let's go to museum of history of monetary system, which is the first museum focused on history of monetary system and opened by Joheung Bank (Present Shinhan Bank) in 1997. You can look through 100 year old history of monetary system. It was year 1997 when commercial bank opened for the first time in Korea. The museum has remains and sources related to monetary system, currency and history of Shinhan Bank. The hall of history of monetary system consists of several sectors helping you look through wave of monetary system such as traditional age, modern age, age of Japanese occupancy and age after liberation. You can see a model of bank of those days.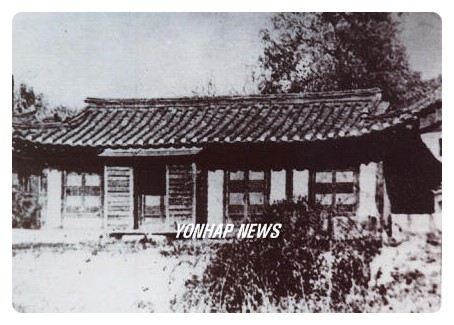 (Source: Korea Tourism Organization)
Isn't it quite amazing that there are lots of stories within 1.1 km long road? Saemun road waits for you to come to tell you the modern history of Seoul such as modern history of monetary system, Christianity, education and even today's matter. After looking around museum, listen to the voice of Seoul history on the road of Saemun.